~~~this is my tilde.club page~~~~
This will probably be a Star Wars fansite. Looking for midis if you have some.
Paul said I couldn't host my old MUD but here's a screenshot so you all can dream.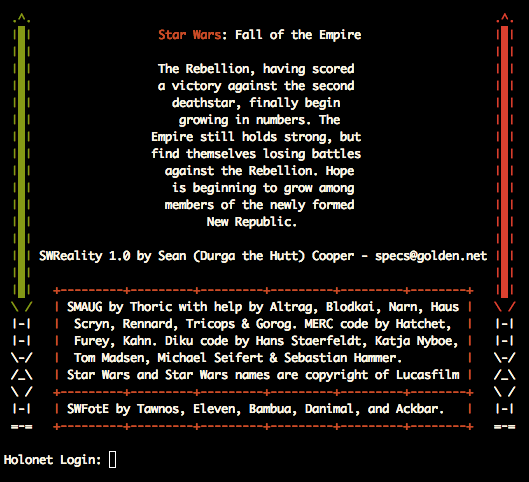 Click for the [ Random page ]
Want to join the ring? Click here for info.