~~~this is David's tilde.club page~~~~
October 14, 2014 2:20 PM
Continuing the posting of embarrassing relics from my digital life in the 90s, I found this rather conceited render that I did playing around with Bryce 3D around 1997: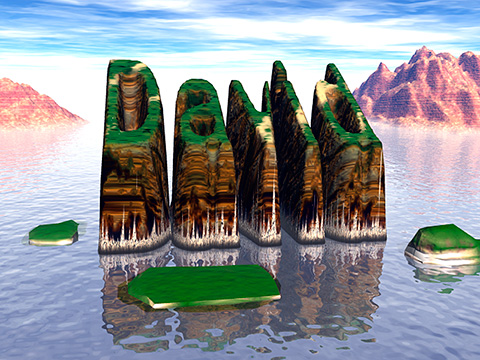 And of course... I animated it. Just imagine this with some epic soundtrack playing as you zoom out across the water towards what appear to be a few small islands and then [musical fanfare] my name rises up from the water: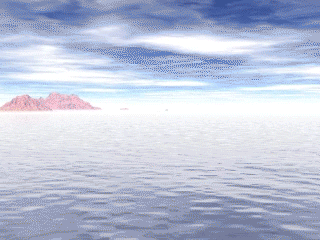 October 14, 2014 2:07 PM
I think I should start posting in reverse-chronological order, blog-style. I might go through and change all my earlier listed items into actual dated posts. I wonder if I can remember when I wrote them. Is that too much revisionist history?
Earlier-posted stuff:
Here's some stuff from my online life in the 90s:
More to come...
If you care about any of this and want to tell me, you can find me through this other page here.





Click for the [ Random page ]
Want to join the ring? Click here for info.