The tilde.club
Doorknob Awards! THE AWARD FOR OUTSTANDING PEDESTRIAN PARENTHOOD!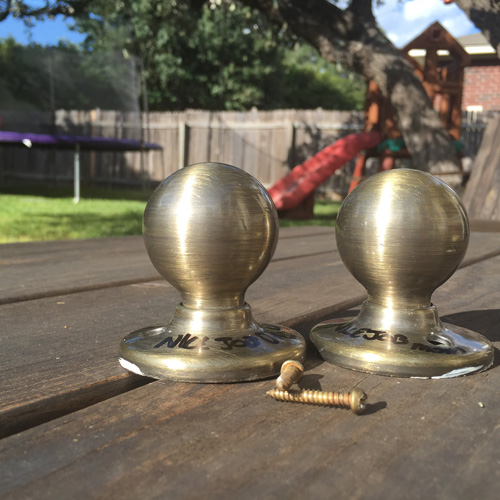 DO YOU WANT A DOORKNOB AWARD?
If you're a tilda.club parent send me your story, pic, video, whatever and maybe you'll win an old doorknob award to proudly mount on your desk or shelf. Send me an internal email at heyitsal@tilde.club
Today's award (example)...
---

10/10/14

"It was a grueling day of changing 22 door knobs and taking 2 trips to Home Depot. The electric screwdriver barely hanging on for the last of them and succumbing to the stress of the work upon reaching the final switchplate. 22 out, 22 in." My daughters, Maxfield age 7 and MInerva age 2 started helping me, but then lost interest and I just became this moving project that they'd play around occasionally. As a father, these are the moments that help make a vision of me to my kids. There's the exciting stuff like trips to the circus and vacations. But the day to day dad stuff that no one gives a crap about and no one remembers precisely add up to make our relationship what it will be. - ~heyitsal