~~~bc's place~~~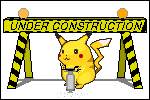 work in progress!!!!!
cool stuff to come!
probably going to focus on my gopher hole for now though
check out my gopher!
huh
never heard of her
did you just assume my gender?
i'd like to interject for a moment, what you call linux...
based
sneed
where can you find me?
did you check here?